Welcome!
Welcome to Suzuki Fluit Vlaanderen vzw.
This website has been updated.
We have a lot more Suzuki Flute Teachers now in Flanders than before: Antwerp – Brussels – Ghent – Herentals – Louvain – Tirlemont – Turnhout. Don't hesitate to send an e-mail for more information about the Suzuki Flute Teachers.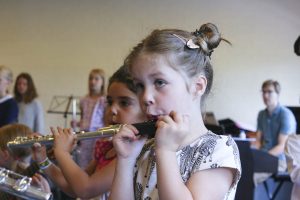 We are delighted to invite you to join Suzuki Flutes, Recorders and Guitars by the Sea 2019, Tuesday 20th – Saturday 24th August, Oostduinkerke.
Flute Faculty: Diana Dickerson (UK), Machteld Van Geenhoven (B), Gerda Thorn (NL), Delphine Dewald (B)
Guitar Faculty:  Carmelo Sena Garcia (E), Eveline Vaernewyck (B)
Teacher Training Flute: Karen Lavie (NL)
— INSCRIPTION <<–
More information in English here
Plus d'information en français ici
Informationen auf Deutsch hier
We are supported by
Verzekeringen R. De Kort
Campus Blairon 472, Blok C1      2300 Turnhout
014 / 41.39.43
verzekeringendekort@portima.be
EMVIE bvba, Zaakvoerder Marc Vennekens
Hortensiadreef, 7     2460 Kasterlee
Muziekcentrale ADAMS
Bosstraat, 73        3560 Lummen