Welcome!
Welcome to Suzuki Fluit Vlaanderen vzw.
This website has been updated.
We have a lot more Suzuki Flute Teachers now in Flanders than before: Brussels – Ghent – Herentals – Tirlemont – Turnhout. Don't hesitate to send an e-mail for more information about the Suzuki Flute Teachers.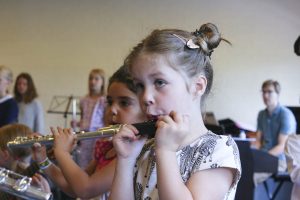 We are delighted to invite you to join Suzuki Workshop in the Country Side, August 12 – 16 2020, Ronse/Renaix for Flute & Guitar (all books) and Strings (till Book 5)
Flute Faculty: Marco Messina (It), Machteld Van Geenhoven (B)Delphine Dewald (B)
Guitar Faculty:  Mary Lou Roberts (USA)
Violin/ Viola: Lieselotte Crols (B)
Cello: Mattijs Louwye (B)
More information and Online registration are following soon here.
We are supported by
EMVIE bvba, Zaakvoerder Marc Vennekens
Hortensiadreef, 7     2460 Kasterlee
Muziekcentrale ADAMS
Bosstraat, 73        3560 Lummen